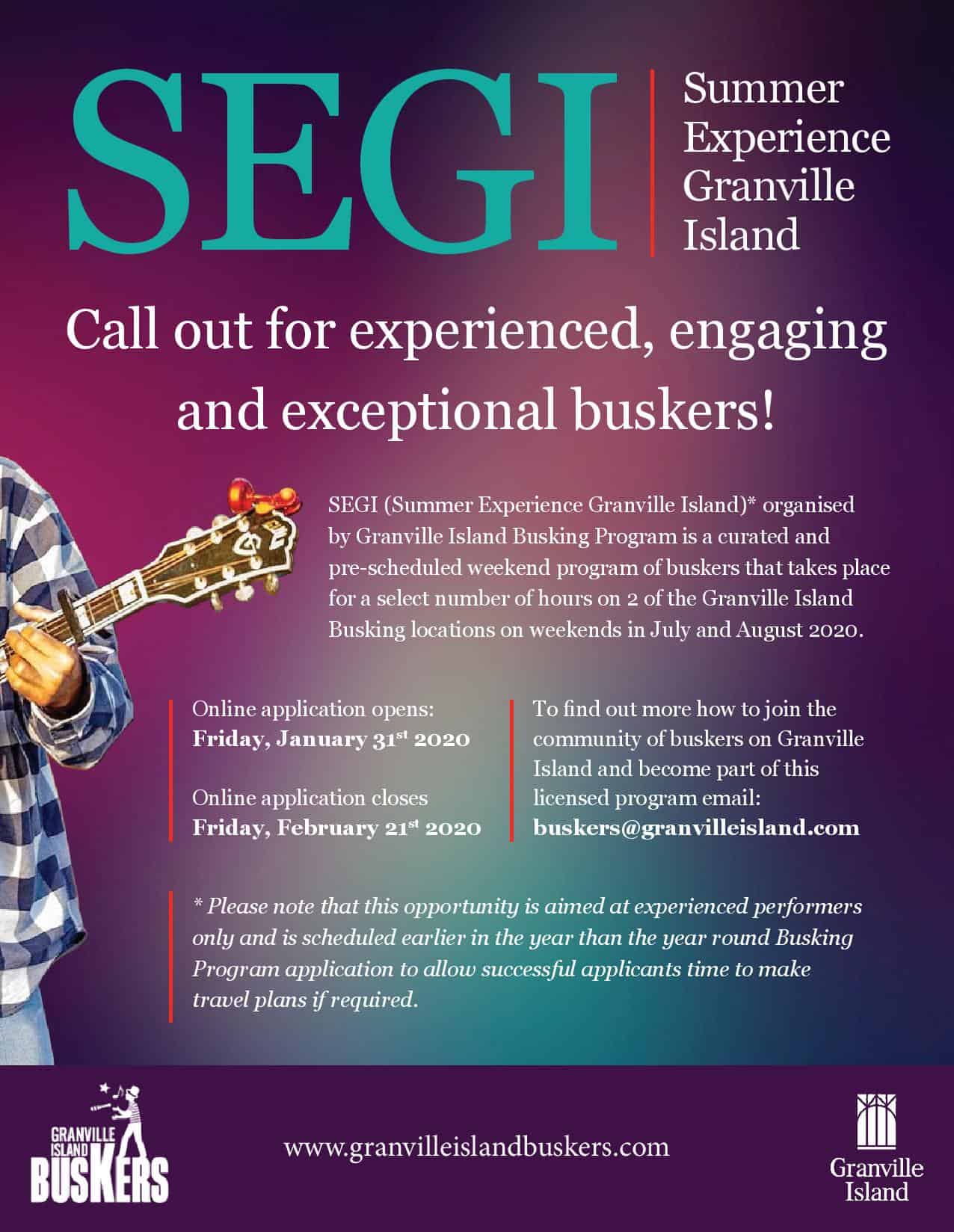 SEGI (Summer Experience Granville Island)
* Due to COVID-19 SEGI did not happen this year 
Please check back with regards to any future SEGI plans
SEGI is a curated and pre-scheduled weekend program. It is aimed at experienced, engaging and exceptional buskers. The program normally takes place at 2 prime locations (from the total of 7 amplified outdoor locations on Granville Island). There are a total of 10 opportunities per day (4 of which are reserved for circle acts) between 2 locations from 12pm – 5pm for 1 hour time periods.
*Only online submissions will be accepted. If you require assistance in your application contact buskers@granvilleisland.com
SEGI 2020 Application
Please note that the SEGI 2020 application closed midnight Friday, February 21, (PST) Pacific Standard Time (North America). .