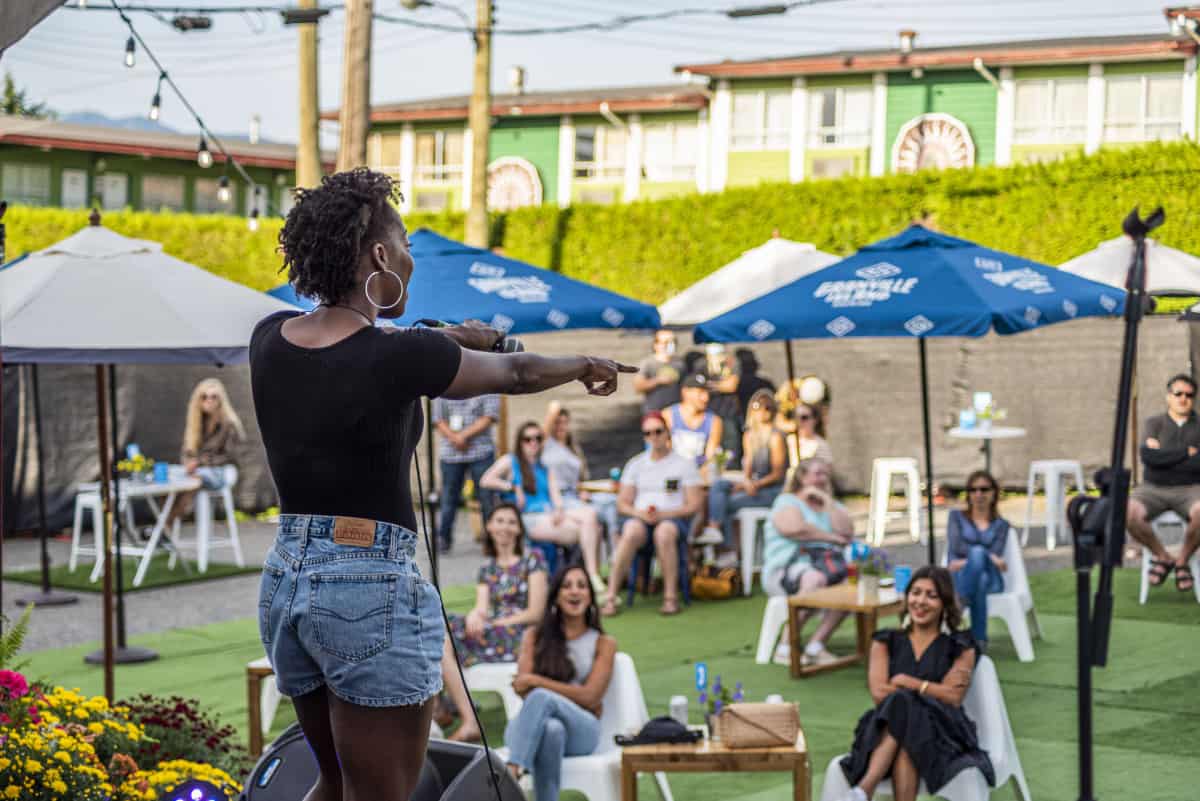 ****DEADLINE Sunday, APRIL 18th****

Summer is just around the corner and we are preparing for our VMF Pop-Up Patio event series this August. With the success of last year's events, we are returning to produce another 3 week-long pop up with an added focus on emerging and underrepresented artists.

We are looking to expand our creative and curatorial reach in order to discover talent within the community and feature a broad spectrum of programming. We aim to appeal to diverse audiences and are looking to incorporate a wide variety of performances. Programming will be focused on live performances (drag, comedy, burlesque, dance etc.) and live music. Hybrid showcases are also welcome.

VMF Pop Up Patio is a licensed outdoor venue that takes place during Vancouver Mural Festival. It is an opportunity for locals to enjoy a safe, distanced night of open-air entertainment while enabling VMF to support training and capacity building opportunities for marginalized and underrepresented creatives. We aim to act as an stage to develop curators, cultural producers and artists under the guidance of industry professionals to gain more confidence and experience to further their careers.

You should apply if you meet any of this criteria:
– You are an emerging musician or performance based artist/curator in the Lower Mainland
– You are BIPOC
– You are LGBTQI2SA+
– You have mental/physical/learning disabilities or neurodivergence
– You are looking for increased support to learn from industry professionals
– You are looking to learn more about the business/admin side of creative industries
– You are low income
– You are an artist/curator whose career has been impacted by COVID-19

*All are welcome to apply, priority will go to those from marginalized groups and those facing barriers.*

Our intention has been to try and make the application as simple and low barrier as possible. The information in this application will assist us in prioritizing applicants in alignment with our stated goals. If you require further assistance with submitting an application, please do not hesitate to contact: finn@vanmuralfest.com.

VMF adheres to all safety regulations and Covid-19 protocols are required by the Province of BC.

Due to the high volume of applications, we regret that our stage will not have capacity to host you all. However, becoming aware of your work is very beneficial for our team, and we hope to be able to support you in the future.
Apply here