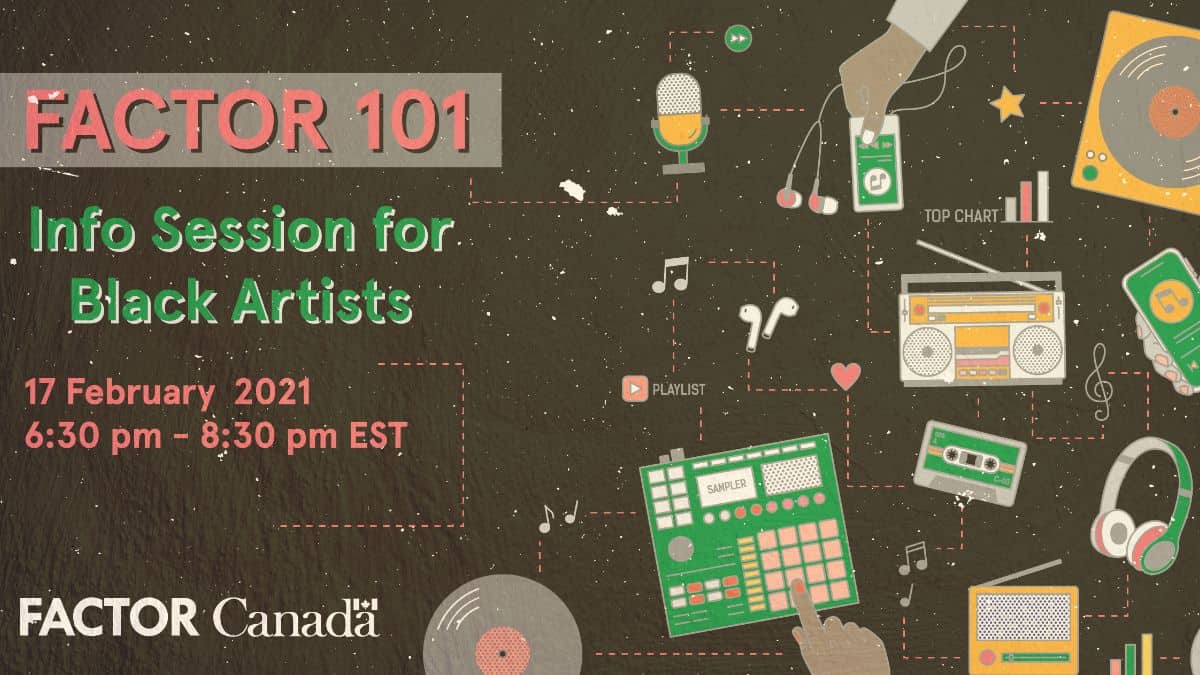 FACTOR will be hosting a virtual information session for Black artists on Wednesday, February 17th from 6:30 pm to 8:30 pm EST.
This session is for Black artists, music industry professionals, and entrepreneurs looking to learn more about FACTOR programs and funding opportunities.
Join us to learn more about what kind of music funding you can access through FACTOR, how the application process works, and general advice and tips on applying! We will discuss our two juried programs, Artist Development and Juried Sound Recording, as well as other artist programs. The second half of the event will consist of a Q&A session.
We will be joined by a FACTOR-funded artist (TBD) to give insights into their grant writing process.
If you have any questions about the session or may require accommodations, please contact Anthony Johnson at anthony.johnson@factor.ca.